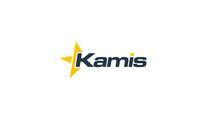 Director of Enterprise Applications
Description
Director of Enterprise Applications
Summary:
Responsible for the lifecycle management and support of Enterprise Applications for a BioTech/Pharmaceutical company including ERP, Lab, Commercial, R&D, and Manufacturing systems in a regulated environment.
The leader will develop an Application Management Support Strategy to 1) effectively and with a high degree of quality, manage the lifecycle of all Applications; 2) develop a rationalized support model for on-premise, SAAS, and hosted solutions; 3) ensure all applications maintain regulatory compliance; 4) lead and develop a team of (internal/external) analysts; 5) implement the appropriate policies, processes, metrics and discipline for a world class applications management capability; 6) manage all areas of IT Service Management on different IT architectures, and then communicate metrics to other executives on any risk and corrective actions.
Responsibilities:
Directs the Application Management thought leadership, strategy, objective, and priorities.
Lead small to medium sized application enhancements projects across a wide array of applications.
Lead all areas of Application Management and operations including Development, Incident, Change, Release and Problem management
Identify, report and manage incidents and changes tied to any application
Lead Technology refresh initiatives, including patching and system upgrades.
Ensure IT policies and procedures are communicated to all personnel and that compliance maintained
Plan and coordinate environment Changes in the application environment
Provide training and mentoring to team members
Develop application-related change and release management plans
Maintain production environments including installation/deployment of operating system updates, security patches, configuration changes, and application updates
Responsible for disaster recovery and business continuity planning
Responsible for 24x7 365 application availability
Lead/Manage the transition from projects to production support team
Update the IT support strategy to leverage new technology and automation
Brief the executive team on incident status, including taking the role of champion for the overall application and IT Operations support strategy and necessary budget
Lead service strategy, design, operation and continuous service improvement
Requirements
Requirements
Bachelor's or Master's degree in computer science, information systems, or related field, or equivalent work experience
08-10 years of progressively responsible experience in managing BI teams demonstrating strong professional and managerial capabilities.
6+ years in demonstrated leadership roles developing and supporting applications
Desired
Experience in the HealthIT, BioTech, Pharmaceutical and/or Manufacturing industries