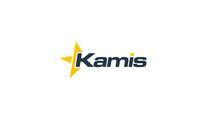 Description
Design, develop, implement and verify processes for new programs including equipment, fixtures, tooling, gaging and quality plan. Continually reduce costs by improving productivity and reducing internal quality costs using lean/six sigma tools. Use structured problem solving approach for internal and external production and quality, delivery, cost and growth.
Essential Duties & Responsibilities
1) Design, develop, test, implement and validate processes for new programs within budget and within program timing. Work with Program Managers to ensure fixtures, tooling, molded parts, purchased parts, prints, process flow, PFMEA, control plan, work instructions, inspection checklists, training, time studies, production rates, production sheet and other requirements are created and coordinated to hit prototype and production launch dates. Design lean cells with 1 piece flow, balanced labor and standard work package; cost justify capital expenditures and write specification for major customer purchases. Work with Program Managers and follow design review, release and storage systems to decrease cost and quality issues. Complete accurate cost estimates for equipment, fixtures, tooling, gauging and operator work content to support quotations for new business.
2) Continuously improve processes to improve productivity, increase efficiency and reduce costs. Be involved in kaizen events, working with the team to help complete preparation work, using value stream mapping and other lean tools. Work with the Kaizen team to implement changes, and manage open issues through closure. Generate improvement ideas and evaluate continuous improvement ideas from other manufacturing personnel. Achieve cost reduction targets through productivity, scrap reduction, set up reduction, material handling reduction, inventory reduction or by reducing expenditures.
3) Improve quality pro activity by ensuring quality controls (PFMEA, control plan, work instructions) are robust enough to detect defects and minimize internal failure. Close corrective actions and RGAs on time, react to high scrap occurrences with structured problem solving.
4) Support OTD by troubleshooting production problems, equipment, fixtures and processes. Improve processes where available with scientific molding techniques and through use of preventative maintenance.
5) Support overall company goals by participating in kaizen events, meetings or problem solving for improvements to other
Requirements
BSME, EE or Mfg Eng. or equivalent; 5 yrs. Manufacturing Engineering Experience; Advanced Design Control;
Extensive experience in Plastic Injection Molding; Project management; Organizational skills; Team Player
Solid modeling proficiency preferably SolidWorks and experience with fixture and gage design
Working knowledge with MS office programs (Excel, Word, PowerPoint)
Understanding of basic statistics, SPC, gage R&R. metrology, GD&T, and Qs/ISO 9000 quality systems
Problem solving skills including 8D methodology and aptitude to learn and utilize Shainin techniques.
Mechanical skills and experience with fixtures, pneumatics, electronics, and a variety of manufacturing equipment and processes
Results driven, logical, hands‑on, lean thinker
Good organizational, project management, communication and teamwork skills
Familiarity with manufacturing cost and accounting (P&L elements)
Plastics/Resins knowledge; Direct Exp. in Mfg. Assy. & secondary operations such as Ultrasonic, etc.