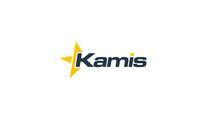 Description
Excellent opportunity to join a non-profit in downtown Silver Spring (Metro red line and MARC train accessible). This will be a consulting to perm position. Upon conversion to perm client offers amazing full benefits. Expected salary around $100 K. Must have experience managing people (team of web content or webmasters).
The Web Services Manager will be responsible for planning, production, and publishing processes for maintaining and enhancing the Enterprise web sites. This includes CMS platform processes and delivering high quality technical solutions to meet business needs. Coordinates with stakeholders to ensure that the site provides content and functionality that align with the goals and strategic plan of the organization. Manages a team of internal professionals to develop and publish the content with a consistent branding image. Works with users to perform usability testing and incorporate feedback in the design. Works with internal customers to develop, implement, and support new and improved governance capabilities. Participates in projects for platform enhancements and release support.
ESSENTIAL JOB FUNCTIONS OF THE WEB SERVICES MANAGER
Manage operation of the association's website including support, enhancement, and creation of content on our content management system (CMS)
Define and implement processes for website content maintenance, governance, and enhancement. Work closely with program and product SMEs, web content specialist, and digital analytics manager to keep website current and maximize content value.
Maximize productivity of team and ensure team delivers on commitments (SLAs) while maintaining team cohesiveness within IT.
Collaborate with stakeholders to look for opportunities to better leverage Episerver CMS and other web applications to meet objectives
Ensure content published is relevant and consistently branded across the website. Develop an enterprise taxonomy and ensure content is tagged consistently.
QUALIFICATIONS REQUIRED
Bachelor's degree in Liberal Arts, Business, Sciences, or Computer Science
7+ years of experience in planning, coordination, or project management
Minimum of 2 years of team level supervisory experience required
Strong knowledge of EpiServer CMS (preferred not required)
Experience with defining Content Management System needs and being able to articulate those needs to the Technology and/or Business teams.
Demonstrated experience with solution development (including technology enhancements) in the content publishing space
Strong understanding of metadata, content tagging, and deployment, as well as content usage within a Content Management System
Must be comfortable developing solutions and implementing quality controls
Must be comfortable working in a fast-paced environment that is undergoing significant technology change
Experience with Adobe Creative Cloud products required; specifically, InDesign and Photoshop