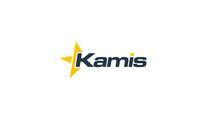 Executive Administrative Assistant
Description
Kamis is looking for qualified candidates to provide exceptional administrative support to Executive Leaders. The individual will be the "right hand" to the Executive Leadership team to assist with schedule coordination, gathering/researching materials for meetings, expense reporting, coordinate domestic and global travel, etc. Additionally, the position will assist in and/or lead special and ad-hoc projects of moderate complexity. The position requires a positive/tactful demeanor, professional presence, strong communication skills and the ability to manage upwardly to other members of senior management, and the ability to operate independently.
Executive Assistant Responsibilities:
Reports directly to the CEO and EVP.
Serves as initial contact for those contacting senior executives, interacting with a variety of internal and external individuals. At times will make judgment to screen and schedule meetings and refer calls and emails appropriately.
Must have the ability to interact with external and internal customers with a high level of professionalism, credibility and tact to represent the executives in the best light.
Organizes, prioritizes, and carries out tasks and assignments requiring judgment and discretion.
Administrative responsibilities in this position can require the ability to work independently while completing all tasks.
Arranges travel and hotel accommodations for senior executives; may involve organizing multi-city travel schedules/itineraries, and travel documents (Visas, passports).
Prepares monthly expense reports.
Outlook calendar/schedule maintenance; scheduling internal and external meetings; manage mail and package delivery; setup, catering and coordination for internal meetings.
Responsible for implementing and maintaining appropriate office protocol and organization.
Working knowledge of general computer systems and hardware including network scanners, polycoms, projectors, web-based meeting platforms, video conferencing, and other web based programs.
Takes initiative to determine appropriate action and resolution of various day to day matters, issues, and projects when determined to be within scope of authority.
Requirements
Qualifications
Bachelor's Degree or equivalent work experience
3-5 years of senior executive assistant experience
Good sense of discretion and judgment.
Acts with integrity, tact, poise, and has the ability to maintain confidentiality.
Experience in solving problems.
Experience in coordinating multiple projects simultaneously.
Flexibility and comfort with ambiguity.
Must have excellent verbal and written communication skills.
Strong customer service, interpersonal, leadership skills.
Self-directed and able to perform assignments independently; demonstrates proactive approach and is flexible with change.
Expert proofreading skills and advanced knowledge of grammar and punctuation rules.
Expert command of all Microsoft Office Suite applications including MS Word, MS Excel, MS Outlook, and MS PowerPoint; Adobe Reader and Adobe Acrobat Pro