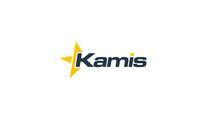 Description
*This is a 3-6 month temp to hire opportunity in Washington, DC and is Metro accessible.
The Executive Assistant will report to the President and provide professional, high-level administrative support by handling information requests, liaising with the boards, and performing clerical functions such as preparing correspondence and presentations, receiving visitors, arranging conference calls, and scheduling meetings.
Essential responsibilities and duties include but are not limited to:
Manages and maintains President's schedule, with responsibility for heavy calendar management, requiring professional interaction with both internal and external executives and assistants.
Coordinates meetings of the Board, Committees, and Members
Works closely with the President and and designated staff to launch hard copy or email communications to stakeholders.
Monitors, responds to,distributes and tracks incoming correspondence and communications to President's office.
Answers and manages incoming calls to the President's office.
Receives and interacts with incoming visitors to the President's office
Schedules and coordinates Board Meetings, in consultation with the President and designated staff.
Records, transcribes, and disseminates minutes for the Executive Committee Meetings and Board of Directors meetings.
Oversees the board appointment process and updates board members contact information in the database.
Files and retrieves corporate documents, records, and reports.
Requirements
Minimum of 5 years of experience as an executive assistant and/or supporting executive-level positions.
BA/BS required.
Experience in heavy calendar management, including the coordination of complex executive meetings.
Experience making travel arrangements, preparing detailed travel itineraries and agendas for executives.
Excellent oral and written communication skills, including developing and editing high-quality documents.
Strong knowledge of MS Office, including Outlook, Word, PowerPoint, and Excel.
Experience in the national non-profit sector extremely desirable.
Experience in handling a wide range of administrative and executive support related tasks.
Ability to work independently
Exceedingly well-organized, flexible and enjoys the administrative challenges of supporting a small office of diverse staff and programs/departments.
Ability to interact with staff at all levels in a fast-paced environment, sometimes under pressure, remaining flexible, proactive, resourceful and efficient, with a high level of professionalism and confidentiality.
Ability to prioritize and work under pressure.
Strong attention to detail is a must.