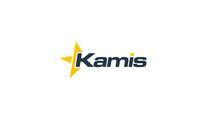 Description
Kamis is searching for 2 MEAN stack software developers for a 5-6 month project.
The Developer will work remotely, but must be local to the DMV area or Central PA. The position will involve working onsite in Frederick, MD one day per week. There will also be some onsite work/meetings in Washington DC, approximately once per month.
Hourly pay range target for 1099/Corp-to-corp is $75-90/hour, based on experience. If we cannot identify anyone in this range, the client may consider more senior candidates so all qualified candidates are encouraged to apply. Rates must be all inclusive, i.e. no travel expenses. (Candidates who would prefer W2 can also be considered in the $65-78/hour range.)
The MEAN stack developers will be working on a high-profile project that is starting from scratch. The Developers will work on a team building a large API system that moves data from one place to another system.
This is an Agile development environment so the developer should have some experience with Agile processes. The developers will be working on a team so they should have experience working with others to split tasks and accomplish shared goals.
The work will be done for an important American institution. The end product will be part of their core systems designed to deliver real-time information and updates to their large user base.
Requirements
Requirements
* Verifiable experience with MEAN stack development: MongoDB (or MySQL), Express.js, AngularJS and Node.js.
* Experience building APIs.
* Experience working in an Agile or custom/modified Agile environment
* Dedicated remote workspace and local to the DMV area or Central PA. Must have reliable transportation for the onsite visits.
Desired
* Experience working on high-visibility, large-scale/enterprise projects.
* Experience with data-heavy projects. Familiarity with SQL, Python and other data-related tools.
Benefits
Exciting project starting from scratch. The end product will be delivered to a large user base for a well-respected and well-known organization.