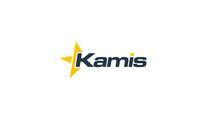 Description



Medical customer and ISO13485 process development, audit management, and registration.
IQOQPQ Process Management; Protocol development, compliance/fulfillment, documentation development and submittal.
Develop quality plans, inspection processes and control plans for medical customers' projects
Participate in Product and Process Design and Development for medical customers.
Interface with medical customers' quality organizations on PPAP deliverables.
Within scope of products for medical customers, respond to abnormalities, quickly resolve issues and accelerate problem solving.
Participate in Material Review Board (MRB) for products for medical customers.
Address abnormalites to quickly resolve issues that will impact delivery.
Promote and ensure compliance with all company policies and Quality Management System requirements.
Requirements
BS degree in Engineering (or related discipline) preferred with 7+/- years' experience in quality systems in a manufacturing setting.
A hands-on, progressive, assertive leader, with a fast pace, high stamina and "Whatever it takes" attitude. Self-motivated, able to work and complete tasks timely with minimal supervision and work well under pressure.
Experience & ability to implement and improve organizational compliance with quality systems.
Working knowledge and proficiency with statistics, SPC, Gauge R&R, metrology, hand held and programmable gauges, CMMs and inspection methods linked to ANSI Y14.5 and Geometric
Excellent people skills & leadership, management of direct reports, customer presence, negotiation, conflict resolution
Thorough knowledge of molding and assembly equipment, processes, and procedures. Understanding of plastic injection parts and molds, injection molding and related inspection/quality documentation processes.
Strong Computer skills ‑ MS Office programs (Word, Excel, Powerpoint); Bias to data analysis and Excel pivot table experience required.