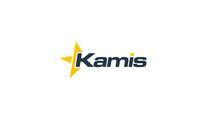 Description
Performs preventative maintenance and repairs on production machinery and equipment, building and building equipment. Maintains a clean and orderly operating environment. Suggest improvements to systems and processes in support of company's strategic goals.





1. Performs preventative/predictive maintenance on production machinery and equipment following company quality procedures.

2.Performs general plant maintenance and upkeep of all plant support systems, carpentry, plumbing, electrical and HVAC as required.

3.Trouble shoots electrical, electronic, pneumatic, hydraulic and mechanical machine operations as required. 4.Maintains documentation of all preventative/predictive maintenance in accordance to company ISO policy and procedures.

5.Performs maintenance and support of building electrical and IT systems.

6.Performs custodial duties in supplement or absence of the custodian.

7.Knowledge of PC and basic programs/operating systems

8.Performs work in accordance with local codes and regulations.

9. Adhere to OSHA and NFPA requirements and training

10. Work in a safe manner, adhering to company policies and objectives

11. Refer difficult problems to supervisor

12. Maintain professionalism and set standards of excellence
Requirements
1. Physical and mechanical aptitude
2. Ability to read and write English
3. Knowledge of manufacturing equipment & processes. Injection Molding machines/equipment, Tool Room machinery, warehouse equipment and manufacturing equipment.
3. Ability to perform repetitive tasks.
4. Strong knowledge of advanced troubleshooting
5. Specialize in electrical, hydraulics, pneumatics, plumbing, carpentry and/or HVAC systems
6. Ability to read and follow blue prints and schematics
7. Efficiency in the use of advances test equipment
8. Ability to follow instructions
9. Ability to work independently, with minimal supervision.
10. understanding of and adherence to the company's Health and Safety policies
11. Basic time management skills
12. Professional attitude and disposition
13. High School or Trade School diploma (or equivalent)
14. Associates degree, License in skilled trade, or equivalent training and experience
15. 10 years manufacturing maintenance experience
Benefits
Excellent Health benefits, Paid Vacation, Paid Holidays