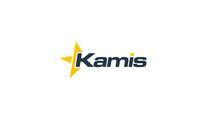 Cloud Practice Director - Hands-on
Description
Kamis is searching for a leader in the Cloud Consulting industry with experience leading implementations and integration projects with Cloud infrastructure utilizing AWS, Azure and other common cloud tools and technologies.
The Director will be responsible for leading in the design and delivery of secure hosting environments that are designed specifically for each customer. Customers may include public entities at the state and federal level and private-sector companies. The Director will stay focused on the project life-cycle from migration strategy to implementation to ongoing management with a focus on security and compliance.
Requirements
The Director must have a strong background with systems and network engineering to include Linux, Windows, Cisco and Virtual networks. Current, hands-on experience will include designing, implementing, engineering and managing cloud infrastructure in both AWS and Azure environments.
The Director will have experience with teams utilizing DevOps methodologies for consistent and reliable Continuous Integration / Continuous Deployment of new software.
The Director should have experience with Federal requirements, protocols and compliance such as FedRAMP, FISMA, DoD SRG (FedRAMP+), HIPAA, PCI and SOC.
The Director should have development/scripting experience to ensure maximum automation.
The Director will have current, hands-on experience with relevant tools and technologies such as VMWare, Firewalls, Splunk, Nagios, Nessus, Nexpose, F5 Load balancers, Python, Web inspect, Fortify, CIS Benchmarks and various AWS & Azure security tools.
The Director should have an advanced education to include a Master's degree and/or multiple industry certifications.
Benefits
This is a direct/permanent full-time position. Work sites will include the company office and various customer sites, primarily in Washington DC and the immediate vicinity. Some remote work may be allowed depending on the circumstances, but this is a hands-on leadership position and therefore will require regular onsite presence.
Salary is expected to be in the $175-190K range + benefits.