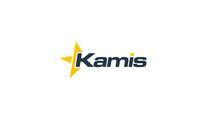 Unified Communications - Tech Support
Description
Unified Communications – Tech Support
Kamis is searching for candidates with strong, hands-on knowledge and experience supporting small to large Enterprise Unified Communications installations, upgrade projects, Contact Center implementations, etc.
Job Description
This position will provide support to clients by answering calls and resolving trouble tickets of varying complexity. The position is onsite in Springfield during normal business hours w/ an on-call rotation.
• Provide technical support for VoIP, Contact Center & UC applications, mobile devices, and office infrastructure
• Support client network connectivity (wireless and wired), business applications, E-mail integrations, etc.
• Provide support in Virtual Desktop, VMware, and Citrix environments
• Provide support for clients with backup, anti-virus, anti-spam, and spyware technologies
• Administer Active Directory user accounts and computers
Requirements
Skills/Qualifications
• Functional working knowledge in Unified Communications: VoIP, PBX, Cisco, MITEL, NEC
• Experience managing Windows and Mac workstation hardware and related applications
• Ability to diagnose hardware and/or software problems
• Server knowledge: AD, BES, RAID
• Active Directory, Exchange, and Outlook experience
• Experience with backup, anti-virus, anti-spam, and spyware technologies
• Basic understanding with networking protocols - DNS, WINS, DHCP, VPN, TCP/IP
• Cisco Routing, Switching, WAN, VPN, Call Manager
• Anti-Virus - Symantec, AVG, Malwarebytes
• VMWare VCP, VMotion
• Wireless Access Points
• Network Tools - Network Instruments Observer, Wireshark, Solarwinds, Whatsupgold
• MS Exchange - Mounting MB Stores, Conversions and Migrations
• Ability to occasionally work overnight shifts and weekends as needed on a team rotation
schedule
• Microsoft office and project planning tools (MS-Project, Google, Outlook, Word, Excel, PowerPoint, Visio, and SharePoint).
• Must also possess the ability to read and interpret documents such as installation
manuals, safety rules, operating and maintenance instructions.
• Candidates must have a Valid Driver's License.
Education
• Mitel MiVoice, MiCollab, MiContact Center certifications are desired or will be obtained
upon employment.
• Bachelor's degree in Engineering, Computer Science or equivalent highly desired.
• Certifications such as CCSP, CCDA, CCIE, MSCE, MCSD, FCNE, or CCNP are
desired.
Benefits
Salary is negotiable in the market range, based on experience.