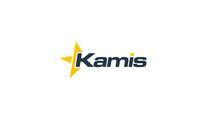 Web Systems Engineer - IIS, SaaS, Automation
Description
Kamis is searching for a Systems Engineer with a strong background with SaaS applications, Web Infrastructure, Software Development and Systems Automation to build solutions that enhance availability, performance, and stability of a web-based system. The Engineer will be continuously improving the build, integration, and deployment processes to ensure that services are available, reliable, and performing at or above expectations.
The Engineer will be automating repetitive work and developing solutions that operate at scale, ensuring technology efforts directly improve the reliability of the site and SaaS offering. The Engineer will also improve infrastructure and processes to support, deploy, and provide enhancements to the infrastructure. The Engineer will be responsible for creating, maintaining and improving overall service delivery pipeline while working within CI/CD systems such as Jenkins
The Engineer should have the ability to work with various teams, including technical and non-technical team members, and will coordinate activity with Operations, Development, and Product teams.
Requirements
The Reliability Engineer should have a diverse IT/CS background to include a knowledge base and experience with software development, programming, systems engineering and operations.
8+ total years of overall IT/CS experience with work in both IT and Software Development roles
3+ years of experience supporting production web infrastructure on Windows IIS.
3+ years of experience with monitoring, supporting, and troubleshooting the full stack
3+ years of experience with software development preferably as a full stack developer using .Net, .Net Core, or C#
3+ years of experience with scripting and programming for automation with one or more languages such as: PowerShell, Python, Java, C#, Perl, or Bash
BSCS or equivalent
Benefits
Full-time position with excellent benefits. Salary is in the market range, based on experience.