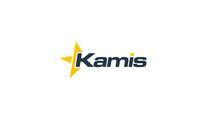 RedHat OpenShift/Container Consultant
Description
RedHat OpenShift Consultant
Kamis is searching for a Consultant with proven experience with the implementation and support of RHEL, OpenShift, Container, PaaS technologies, etc. Candidates should have the ability to pass a thorough background check.
The project is currently scheduled for a 6-7 month contract with the possibility of additional work based on consultant background and client requirements.
Pay is expected to be in the $95-115/hour range.
Responsibilities include:
* Be a strong technical resource for the implementation and ongoing health of RHEL system(s) including OpenShift Container platform.
* Mentoring on the deployment of RHEL to more junior staff and client POCs.
* Serving as liaison between the customer and the support organization
* Enhancing/supporting the Customer software build and development environment
* Assisting with the deployment of customer application into OpenShift Enterprise
* Assisting with the creation of Docker images
* Planning and assisting with automation and integration of Red Hat CloudForms with the OpenShift Enterprise environment
* Reviewing requirements and assisting with data center integrations.
* Assisting with further integration of Customer teams, processes, and applications into the OpenShift Enterprise environment
Requirements
Senior level experience in an enterprise environment working with RHEL, OpenShift, Container, PaaS, DevOps and/or other relevant technologies.
Benefits
Pay is hourly. W2 or 1099/corp-to-corp.