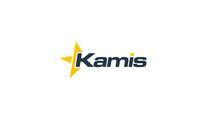 Systems Engineer (Jr. DevOps)
Description
Systems Engineer

The Systems Engineer will work onsite in Rockville and will be responsible for installations, upgrades, backup, recovery, automation, configuration, optimization, and monitoring of physical and virtual environment to ensure optimal operation of a highly available hosting environment with an emphasis on automation and helping to improve DevOps processes.
The Systems Engineer will be responsible for tasks such as troubleshooting of hardware and servers in a production environment, automation of Web Server installations and Backup/Recovery processes, and ensuring the overall health of the network.
The Engineer will be responsible for careful documentation and proper change control while working with technologies such as VMWare, NetScaler, TCP/IP, WSUS or SCCM for server patching, IIS, etc.
Requirements
The ideal candidate will have a Bachelor's in a technical discipline such as IT/IS, EE, Math, etc and 3-5+ years working hands-on with Windows servers in both physical and virtual environments to include Data Center and/or Enterprise environments. The Engineer should have experience writing scripts with Bash/SH, Python, PHP, or Ruby and must have some exposure to Linux servers and DevOps environments/procedures.
Benefits
This is a direct/permanent position with a salary in the market range, based on experience, plus great benefits.