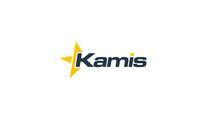 Systems Administrator (with Clearance)
Description
System administration in a software development environment. The Sys Admin will maintain, develop, and operate the hardware suites of equipment utilized in the development of various software products. This support includes establishing and maintaining operating systems & development environments plus providing system design, implementation, and maintenance.
The Sys Admin will also support Information Assurance related administration tasks, including system remediation, configuration, and development of certification and accreditation documentation.
Requirements
BS in IT, CS, EE or other technical program desired.
7+ years of experience with planning/coordinating the installation, testing, operation, troubleshooting, and maintenance of hardware and software.
Demonstrated ability to: plan or schedule the installation of new or modified hardware, operating systems and applications software; manage accounts, network rights, access to systems and equipment; maintain systems configuration and backups; and manage the installation and integration of systems fixes, updates and enhancements.
Required certification as per Department of Defense (DoD) Directive 8570, for Information Assurance Technicians (IAT) Level 2 or higher with certification in current Operating Systems and Information Security (e.g. Security +, CCNA, CISSP, CASP, etc).
Requires Operating certification (e.g. Linux+)
Active Security Clearance required
Desired experience:
Experience with various Linux systems.
Oracle databases
Knowledge and experience with Integrated Data Environments
Experience with Cisco Switches & Routers plus general network support.
Experience with Microsoft and non-Microsoft patches
Experience with the Information Assurance of government computer systems.
Knowledge of Windows Domain administration Exec.
Knowledge with Dell, Sun, and other servers
Benefits
Direct/permanent employment. Competitive salary + benefits.