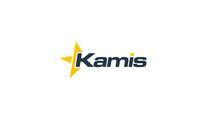 Customer Service Representative
Description
Provide exceptional customer service and increase customer satisfaction. Receive and process customer orders through established systems. Proactively address issues pertaining to an order and communicate its status accurately on an internal and/or external basis. Monitor orders from the entry process to delivery. ·Perform assigned duties and responsibilities to support the safe and productive manufacture of quality product and to meet the goals of the corporation.
RESPONSIBIUTIES/DUTIES
Ensure the timely and accurate entry of customer orders into the M.I.S. system
. Print and distribute orders to Sales & Marketing, Manufacturing and customers.
Work with Production Planning & Scheduling to define commitment to the customers' requirements.
Continually interact with Sales Reps, Scheduling, Shipping and other departments to ensure total quality service.
Accept and initiate customer inquiries for price quotations and customer requests for samples; notify appropriate Sales & Marketing personnel.
Solicit sale of new or additional products to existing or new accounts. Receive and process customer quality issues through established QC procedures, and notify appropriate Sales & Marketing personnel.
Provide follow-up to accounts and generate order status for accounts as required. Generate weekly inventory reports to key accounts.
Verify and ensure completion and accuracy of all paperwork and data entry. Maintain files, logs and other departmental records to ensure availability and organization of information contained in them.
Provide detail to manager for the generation of the following weekly reports; Backlog (blanket order) report, Approved Inventory Program status, Complaint Status report, and department weekly report.
Recognize and recommend changes or alternatives in procedures or departmental activities to increase efficiency and improve service level of department and/or company. Attend daily/weekly production meetings.
Provide switchboard coverage on a rotating basis.
Requirements
REQUIREMENTS · High School/GED/4-year diploma · Associates Degree in Marketing preferred. · 1-3 years' experience in sales (direct or telephone) and customer service. Manufacturing experience preferred. · Ability to perform work accurately and in a timely manner. · Must be able to manage multiple issues at the same time. · Ability to prioritize assigned work to meet established deadlines. · Excellent communication and organizational skill