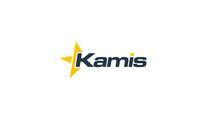 Sr. Database Engineer (with Clearance)
Description
Kamis is in search of a Sr. Database Engineer to work on a DoD contract in Norfolk, VA. The Sr. Database Engineer will participate in the requirements, definition, design, development, testing, and documentation of computer software. With a focus on the back-end database systems, the engineer will analyze program output, code, and documentation for correctness and consistency and provide recommendations for improvements.
The Engineer will also
Understand the system architecture to comply with hardware and software systems standards and procedures.
Perform evaluations in design, development, implementation, and maintenance of complex database designs.
Provide management and leadership the database development for a given project with overall responsibility for its technical performance.
Interface with the customer to implement system integrations with other software projects, and coordinate system upgrades.
Requirements
Minimum Requirements
Active SECRET DoD Clearance.
Bachelor degree in Computer Science, Engineering or related field and 5 -10 years of job-related experience.
Must work closely with the Software Development Team to coordinate the database with the software application.
Must be proficient at Data Normalization.
Must be proficient in SQL programming and querying skills.
Must be proficient in TFS, Visual Studios, SSDT, MS Sequel Service Manager, and MS Excel.
Must demonstrate a command of various database technologies (i.e., SQL, Oracle, MySQL, etc.).
Must be proficient in Object Oriented Programming, and well versed in one of these programming languages: C#, C++, or Java).
Experience investigating, troubleshooting, and designing solutions to problems in the operational database.
Preferred Qualifications
Leadership of the analysis, design, and development of large-scale database projects.
Experience working in support of the US Navy.
Benefits
Direct/permanent position working on a DoD contract. Salary + benefits.