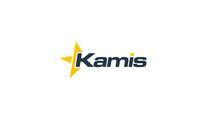 Desktop Support Technician
Description
DUTIES AND RESPONSIBILITIES
Provide incident and problem management, diagnosis, escalation, tracking, and resolution for Windows 7 and 10.
Update and maintain Active Directory and assist network engineers.
Provide excellent customer service and a positive support experience to all levels of end users using the Service Desk ticketing system.
Identify sources of Windows 10 issues, perform troubleshooting, and add to the knowledge base.
Understand priority levels, escalation procedures, and ticket
tickets with the latest status, documenting solutions, and following the ticket workflow.
Provide support for all desktop applications and cloud applications including MS-365, Word, PPT, Excel, Fileshare and Cloudshare applications
Order, configure and image systems for delivery to locations throughout the northeast.
Assist work-at-home users with internet connections, setup and maintenance.
Assist drivers with mobile business applications.
Create short-cut videos for end-users.
Create simple forms-based applications for end-users.
Update and maintain service desk knowledge base.
Assist with other technology projects on an as-needed basis.
QUALIFICATIONS
2- 4+ years' experience in a similar role performing Windows IT customer support in a medium to large sized managed services environment
2- 4+ years' experience of Windows OS and server administration, configuration, and troubleshooting
Working technical knowledge of Windows 10 operating systems, Microsoft Office 365, and network printer management
Solid working knowledge of Internet standards and protocols (DNS, TCP/IP, etc.)
Expertise with virtualization such as Hyper-V and VMware.
Understanding of Windows Client and Server platforms is highly desired.
Excellent verbal and written communications skills
Experience working in a team-oriented environment
Strong verbal and written communication skills
DESIRED SKILLS (Big plus if they have any of these)
Microsoft MCSE Certifications
Microsoft Hyper-V
Cisco/Meraki
Juniper Network Certifications
Security Certifications (CISSP)
Experience with Cytech/Cyfir
Experience with Datto a plus
Experience with Juniper SRX , SSL, VPN
Experience with Meraki content gateway
Experience with SolarWinds
Experience with MS Exchange Server Management
Experience with Active Directory
EDUCATION, CERTIFICATIONS AND/OR EXPERIENCE
Preferred - Bachelor of Science degree in Computer Science, Information Systems, Engineering, Telecommunications, or other related scientific or technical discipline.
Microsoft Certified Professional
Microsoft Certified Solutions Associate (MCSA): Windows 10
Basic working knowledge of Microsoft Group Policies