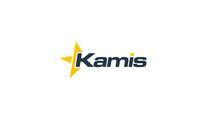 Description
Permanent position open for a C# / .NET Developer in the Rockville area.
Primary Responsibilities:

Develop and execute solutions, new features, enhancements and bug fixes.
Provide support and troubleshooting assistance to resolve issues that arise.
Reviewing epics, user stories, and workflow diagrams to develop solutions.
Assist with releases to QA and production environments.
Code review and assist colleagues on coding best practices.
Work closely with Software Developers and other QA Engineers to deliver the high quality products in a timely and cost-effective manner.
Enhance Business Intelligence reports and Portal functionality
Requirements
Bachelor's degree in Computer Science or equivalent work experience.
2+ years of experience in C# & .Net development including SQL and ASP.Net
Solid understanding on OO concepts and design patterns utilizing C#
Experience with ORMs like Entity Framework, NHibernate, or Dapper
Experience with ASP.NET MVC
Experience with services - WCF, ServiceStack, ASP.NET Web API
Experience with LINQ
Experience with JavaScript Frameworks/Libraries like jQuery, Angular, Bootstrap, Backbone or Knockout
Experience with Microsoft Unit Testing Framework or other Unit Testing tool
Experience working in an Agile development environment
Experience setting up and administering Team Foundation Server
Microsoft SQL Server 2012/2008/2005
Experience with complex Stored Procedures and strong T-SQL skills
Desired:
Data Modeling
Experience with cloud infrastructure (AWS, Azure, etc)
Experience with ASP Classic
NoSQL experience (SOLR, MongoDB, etc)
Benefits
Salary based on market range and relevant experience. Great benefits.