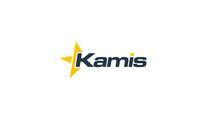 Mastercam Programmer-Turning
Description
Seeking machininist with
experience in operating, set-up, and programming of CNC Turning Centers.
The applicant applying for this position shall meet the following
criteria:
Proficient background in programming and be able to adapt to our Mastercam programming system.
Be able to inspect product at machine site to make sure tolerances are meeting drawing specification requirements.
Have the ability to perform his/her own set-ups on CNC machines.
Cross train and share knowledge and skills with others on the job floor.
Use Mics, indicators, calipers, and gages to produce quality parts.
Experience/Knowledge with FANUC control systems.
Physically be able to stand and run machinery for 8-10 work shift.
The ability to read and interpret Blue Print Drawings including Revision Levels, Geometric Tolerances, Part Dimensions, Notes, and Drawing Symbols.