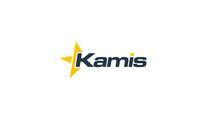 Technical Writer with Secret Clearance
Description
Responsible for facilitating meetings with technical employees throughout the organization (local and throughout the department). coordinating with engineers, SMEs, Senior managers and C-level executives.
Roles/Responsibilities:
The IT Cyber Security Technical Writer will serve as the focal point for all technical documentation development, writing and maintenance (updates/changes) and manage the organizations file structure and repository for clearance of information
Work with internal teams to obtain an in-depth understanding of the process and the documentation requirements
Analyze existing and potential content, focusing on reuse and single-sourcing opportunities
Create and maintain the information architecture
Produce high-quality documentation that meets applicable standards and is appropriate for its intended audience
Write easy-to-understand user interface text, online help and developer guides
Create tutorials to help end-users use a variety of applications
Gather information needed to create test plans, SOPs, user guides, organizational charts and job descriptions, continuity and playbooks
Provide input to Congressional inquiries, Department responses and write Bulletins, Alerts and Press Releases
Responsible for gathering the appropriate information from the process owner and associated stakeholders
Document information using Microsoft Word or Visio; managing a project plan
The incumbent will either write the document(s) from scratch or update/revise existing document(s) and develop a file structure in sharepoint
Use photographs, drawings, diagrams, animation, and charts that increase users' understanding
Select appropriate medium for message or audience, such as manuals or online videos
Standardize content across platforms and media
Gather usability feedback from customers, designers, and manufacturers
Write clear and concise policies and procedures
Create table of contents and cite sources
Submit copies to managers for feedback
Adjust copy as necessary and proofread for grammar and spelling
Follow a life cycle called document development life cycle
Release the document following final approval
Revise documents as new issues arise
Bachelor's Degree or 3 years additional related experience
2-5 years' experience formatting, writing, editing, and proofreading technical data in support of IT implementation projects and tasks.

Requirements
.

MUST HAVE AN ACTIVE SECRET CLEARANCE