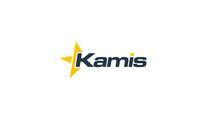 Software Quality Engineer
Description
Design and develop test plans and test cases
Test and validate code/workflows using manual and automation tools.
Implement test automation for systems where none exist to extend our current capabilities.
Perform and participate in all aspects of verification including requirements gathering, feature and functional testing, integration testing, regression testing, load and performance testing, and automation testing working with various cross functional teams in an agile-based software development model.
Work closely with the Product Development team in the technical discussion (design reviews and functional reviews) and drive the testing strategy for testing the technical aspects of the product that will improve and maintain product quality.
Work closely with the Product Marketing team and the customer base to create functional testing strategy that ensures products meet the customer needs.
Work cross-functionally to streamline, integrate and continuously measure and improve the effectiveness and efficiencies of individuals contributing to product quality.
Debug issues using log files.
Product release sign-off, ensuring all product releases meet internal standards for product quality and will provide exceptional product satisfaction and customer experience.
Requirements
Required Knowledge and Skills:
BS in computer science, software engineering or related field or equivalent experience.
5+ years of experience in software testing.
Proven experience in designing and executing automation, load, performance/scalability testing.
Passionate about software quality and test architecture. Must be able to review specifications and design thorough test coverage.
Excellent working knowledge of testing methodologies including black box, grey box and white box testing; feature, functional, continuous integration and regression testing.
Strong SQE methodology background with emphasis on good software testing practices in agile based software development.
Strong analytical, design and problem-solving skills. Proactively solve problems and suggest process improvements.
Excellent communication skills, experience of working with cross-functional teams representing the group.
Strong knowledge of JavaScript/Node.
Strong knowledge of databases with experience in Mongo.