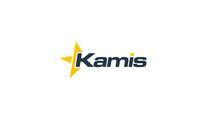 IT Asset Management Specialist (Client Tech Specialist)
Description
Excellent opportunity to join the IT division of a public company in an increasing growing industry. The Client Tech Specialist 1 will mainly be responsible for procurement/ asset management activities, but will also get to assist in IT end user support. This is a full time, temp-to-perm opening with an established client. Client offers on-site parking and a state-of-the art office. Salary commensurate with experience in the low to mid $50s K.
The requisition/PO system being used is a component of Peoplesoft.
Procurement – (80%)
Generate quotes, enter requisitions, and order equipment in support of internal group and PMO driven projects.
Maintain Asset Management repository to reflect current inventory
Hardware and OS imaging – Image enterprise client computers as needed. (5%)
Tier 2 End-User Support (10%)
Diagnose hardware, software, and end-user problems and take corrective action or recommend procedural changes. Work collaboratively with network operations, application development, and/or application support teams in order to restore service and/or identify problems. Analyze and identify trends and devise preventive solutions. Identify root cause of issues.
Provide end-to-end project management for internal group projects.
Assesses and plans group specific tasks related to new corporate mission-critical initiatives.
Follows industry standard life-cycle processes including Design, Implement, Test, Deploy and Support.
Collaborates with internal and external resources as necessary.