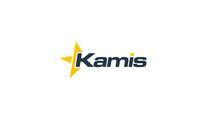 Description
This position requires a thorough background check to obtain a government clearance.

Mid-Level Engineer to provide antenna repair and anechoic chamber testing support for the B52 Surface Maritime Sensor group.
Duties:
• Plan, coordinate, and supervise anechoic chamber testing projects.
• Support systems engineering activities with subject matter expertise.
• Perform/assist with test and evaluation, checkout, certification tasks. Perform technical assessments of various United States Navy shipboard antennas.

• Direct on-site customer interface for equipment/system installation, testing, vendor services coordination, removal/installation events, and other engineering tasks as needed.
Requirements
• Bachelor's Degree (B.S.) in Engineering or related science field.
• Minimum of four (4) year(s) of specialized antenna and/or RF engineering experience.
• Demonstrated experience using anechoic chamber facilities for antenna characterization and/or RF testing.
• Demonstrated thorough knowledge and application of MIL-STD-1310 with respect to ground and bonding.
• Demonstrate thorough knowledge to prepare technical documents, which include test plans/reports, analytical evaluations, and presentations.
• Ability to Lift and Carry up to 50 lbs.
• Ability to work at VARIOUS shipboard heights, INCLUDING THE TOP OF MASTS, either from a crane bucket, scaffolding, or man lift. All PPE provided.
• Position will require the ability to pass and maintain a Security Clearance. MUST BE ABLE TO QUALIFY FOR AN INTERIM SECRET SECURITY CLEARANCE
Desired but not Required Qualifications:
• Six (6) years of general experience in RF engineering or antenna characterization.
• Demonstrated Alteration Installation Team (AIT) specialized experience.
• Demonstrated specialized experience with antenna restoration processes.
• Demonstrated knowledge in antenna system verification testing.
• Demonstrated knowledge of antenna restoration services such as media blasting, chemical film treatment, and MILSPEC painting.
• Demonstrated knowledge of Integrated Logistics Support (ILS).
• Experience working aboard Navy ships.
• Experience using one or more of the following pieces of RF test equipment; multi-meters, Time Domain Reflectometers (TDRs), and Network Analyzers.
• Basic ability to perform soldering of connectors and minor board level repairs.
• Ability to read and follow schematics and assembly drawings.
Active clearance is a plus.
Benefits
Direct, permanent position. Target, mid-point salary in the 80K range. Overall salary range from 65K - 97.5K. Full benefits.