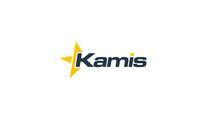 Salesforce SME / Certified Salesforce Admin
Description
The Salesforce Administrator/SME is the member of the team responsible for defining and prioritizing the product backlog, so as to streamline the execution of program priorities, while maintaining conceptual and technical integrity of the features or components that the team is responsible for. For the features and stories in the backlog, defines measurable customer focused objectives.
Key Job Functions:
Establishes product vision and strategy for high complexity products and/or multiple products. This includes product vision, benefits, capabilities, value metrics, and current state landscape.
Partners with Business and Enterprise Architecture on definition of target architecture for product and ensures alignment while executing product roadmap.
Drives discovery of product capabilities.
Continually educates product team members on business process and customer value of product capabilities.
Works with key stakeholders to define product roadmap, high level prioritization, and product value metrics.
Leads stakeholder collaboration to make execution trade-off decisions (e.g., achievement of target architecture vs. business value vs. infrastructure complexity).
Leads continuous stakeholder engagement for the product team to understand needs, define epics and features, and gain feedback on design and working software.
Establishes target product value metrics and tracks them throughout the lifecycle of the product. Communicates product vision, capabilities and value to various audiences.
Establishes and gains executive approval for product business cases and manages business cases thereafter.
Leads discovery efforts for major capabilities, engaging external and internal stakeholders and product teams. Owns product backlog.
Experience supporting/ working with technology teams with an ability to understand the language used; a comfortable ability to translate complex requirements is important
Salesforce subject matter expertise, super user experience or demonstrated deep technical expertise in leveraging the Salesforce CRM system
Create, manage and present an actionable plan that aligns the business needs to the Salesforce Cloud Solution; Conduct solutions presentations and obtain stakeholder acceptance to solution design
Validate solution components and provide solution walkthrough with various project team members and stake holders and guide project team through solution deployment.
Experience:
· 4+ years of experience providing operational support using Salesforce.com CRM
· Salesforce Administrator Certification
· Bachelor's degree from 4-year accredited college or university, or equivalent experience
· Detailed-oriented mind set and strong problem-solving and analytical skills
· Excellent verbal and written communication skills
· Ability to meet deadlines, communicate delays, clarify ambiguous situations and manage expectations