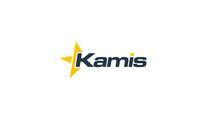 Description
C#/WPF Developer: The Windows Presentation Foundation position is for a senior developer with at least 3 current years working with C#, preferably as a full-stack developer. Candidates must have experience with WPF and MVVM including experience developing new features from design to implementation.
Requirements
Government contract in the Ft. Lauderdale area. Candidates must be US Citizens able to work 100% onsite. A security clearance is not required, but prior government experience is a plus. All candidates should expect a background/reference check. Pay is hourly, W2 or 1099, in the market range, based on experience.
Benefits
Contract duration is expected to be 6-12 months with possibility of extension. No travel or relocation expenses will be provided, but non-local candidates will be considered if you (a) have a history of traveling to projects and/or (b) have friends/family in South FL.