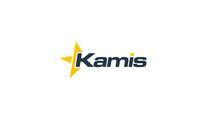 Description
Electrician will perform duties necessary to install, debug, repair, improve and maintain machine tools, production equipment, plant systems, buildings and facilities. Requires considerable skill and knowledge of maintenance applications and practices.
Job Requirements
Diagnose equipment, operating difficulties, determines cause and plans repair or corrective procedures. Disassemble, inspect parts and overhaul machines, units and/or components, determine economical improvements, repair procedures, may layout and machine replacement parts. Do precise fitting and aligning of bearings, machine spindles, etc. Construct, replace and or repair electrical wiring, controls, switches, motors, etc. Perform, record, and document all preventive maintenance on all machines, equipment and facilities.
Perform general building repair and maintenance which may require electrical, carpentry, pipe fitting, welding and similar trade skills. Maintain, repair and replace air line systems, electrical, hydraulic systems, and heating systems. Maintain, develop and ensure spare parts inventory of critical parts and components.
Assist with or plan and lay out projects, methods and procedures, and equipment, to install new machinery, change plant layout, new construction and alteration of physical plant and maintenance and repairs. Move machine and equipment, position, align and level machine bases; install motors, pulleys, belts, flywheels, clutches, etc.
Perform general building repairs and maintenance work on the heating, air conditioning, plumbing and sprinkler systems; do sheet metal and roofing repairs requiring a fundamental knowledge of the trade involved. Diagnose machine and equipment malfunctions and disassemble, repair and reassemble units. Rebuild or overhaul machines and equipment.
Work from plant drawings, machine and equipment drawings, job layouts, sketches and detailed instructions. Use scale, square, and calipers.
Requirements
Requires equivalent Journeyman's Card or 8 years of Electrician experience in a manuafcturing environment.