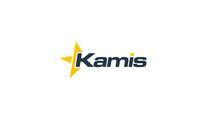 Customer Service / Membership Associate (Association or non-profit)
Description
Excellent opportunity to work as an Customer Service Associate with a leading association in Alexandria, VA. CANDIDATES MUST HAVE PRIOR EXPERIENCE WORKNG IN THE NON-PROFIT, ASSOCIATION, OR HEATHCARE INDUSTRY! This location is Metro accessible (one block from Metro stop) and offers free on-site parking.
*Customer service experience in financial institutions, sales or retail will not be considered.* Conversion salary $38-40 K.
The Customer Service Associate will join our Member Services department.
We are looking for someone who has experience working in a non-profit or association or healthcare industry. The ideal candidate will bring experience assisting members and working in a fast-paced call center setting; at least 3 years of experience.
Although this will start out as consulting work there is a good chance of converting to a full time employee based on performance.
List of responsibilities/duties:
Support phone calls within SLAs and follow-up requests
Support email calls within SLAs and follow-up requests
Administrative tasks as necessary; mail, faxes, data updates
Process payments in CRM
Profile updates
Must be available to work extended hours the week of Annual Meeting May 28 – June 5
Must be available to work over the weekend of Annual Meeting June 2-3
Qualifications:
Excellent ability to resolve customer inquiries through phone and email
Strong written and verbal communication skills, attention to detail and ability to practice active listening, critical thinking, problem solving and best judgment skills.
Minimum of 3-5 years of professional customer service experience, preferably in an association, non-profit sector or business office environment.
A proven track record of providing excellent customer service and a strong focus on quality assurance. Ability to successfully adapt to a fast-paced and professional environment
Proficiency with Microsoft applications (Word, Excel, PowerPoint) and database experience