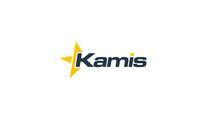 AEM Architect/Administrator
Description
Kamis is in search of a strong technical individual with excellent communication skills. The consultant will (a) manage the configuration of different modules such as dispatcher configuration, (b) deploy modules into the environment, (c) configure updates and (d) monitor website servers front end and back end performance and functionality across environments (d) configure user roles and access as well as User permissions/creations with SSO integration (e) troubleshoot AEM related issues (f) configure network protocols like SSL and access to different folders / assets within AEM and (g) manage the integration of Adobe products like Adobe DTM, Adobe Target, Adobe Analytics cloud etc. with Experience Manager.
Requirements
The consultant must have demonstrated hands-on experience with AEM. Cloud experience in an enterprise environment desired.
Benefits
Consultant position, W2 or 1099/Corp-to-corp.