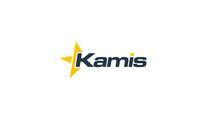 Unified Communications - Mitel Engineer
Description
Unified Communications – Mitel Engineer
Kamis is searching for an Engineer with strong, hands-on knowledge and experience assessing,
configuring, supporting, and troubleshooting networks, telephony, wireless, access, and security
technologies.
Job Description
This position consists of installing and servicing telecommunications networks, especially Mitel IP-PBX systems. You must be able to work with limited supervision and be able to travel, primarily local. You may be required to work off-hours on occasion.
Responsibilities Include
• Work with the project manager and lead installation teams to complete projects unified communications projects.
• Work with other engineers, technicians and members to improve the network design,
configuration, and implementation processes.
• Manage and update related installation documentation.
• Lead onsite field technicians during the implementation process to ensure installations are
completed on schedule and according to the scope of work and customer standards.
• Test implemented system to ensure optimal functionality.
• Willingness to travel for 20% of the time.
• Participate in On Call rotation.
Requirements
Skills/Qualifications
• Two years of field support experience with at least one year of telecommunications installation
experience is required.
• Experience supporting VoIP, IP Telephony and Unified Messaging (UM) including Quality of
Service (QoS), redundancy, architecture, engineering, implementation, troubleshooting resiliency,
load balancing, creation of complex dial plans, call routing and trunk engineering is strongly
preferred. Experience troubleshooting Linux OS is preferred.
• Practical experience in network designing, implementation and management of LAN/WAN
Systems is also preferred.
• Working knowledge of Structured Cabling, Testing & Installation.
• Ability to interface with clients in a professional manner.
• Excellent networking skills.
• Excellent in troubleshooting complex problems in various network manufacturer equipment types.
• Basic IP Telephony and Network Monitoring Tools.
• Mitel 3300 certification desired. Also, MiCollab and MiContact Center a plus.
• Candidate must be able to lift and/or move up to 75 pounds.
• Candidate must be able to safely operate a motor vehicle and have a valid driver's license.
• Experience with Butt Set Tester, Punchdown tool with 66/110 blades, Screwdrivers, Tone and probe, Modular plug crimper, Cable tester
Education
• Bachelor's degree in Engineering, Computer Science or equivalent highly desired.
• Certifications such as a CCSP, CCDA, CCIE, MSCE, MCSD, FCNE, or CCNP are desired.
Benefits
Salary is negotiable in the market range, based on experience.