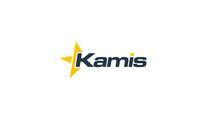 Description
Work closely with the product team on the design of wireframes, web mockups and user interfaces
Create front end UI screens to be wired-up to backend C# code
Develop screens consistent with Style guide using Telerik/Kendo Controls, CSS and HTML
Must be able to work with a multilevel structure and be familiar with integrating the front end to middle layer
Develop and execute solutions for the client platform, including new features, enhancements and bug fixes.
Provide support and troubleshooting assistance to resolve issues that arise.
Reviewing epics, user stories, and workflow diagrams to develop solutions.
Assist with releases to QA and production environments.
Code review and assist colleagues on coding best practices.
Work closely with Software Developers and other QA Engineers to deliver the high-quality products in a timely and cost-effective manner.
Delivering quality work while operating as a team player while valuing client's mission and culture.
Work with other departmental staff to achieve Software Development team objectives.
Thorough and accurate time tracking.
Partner configuration.
Data Dictionary interface.
Clinical interface.
Billing configuration and troubleshooting.
Form Builder.
Mobile module.
Electronic Prescription, eMar and eLabs.
Custom Query Builder.
Portal functionality including Client, Provider and TASK Ticket portals.
Meaningful Use configurations and certifications.
Security and reporting matrixes.
Inpatient Module.
Additional software functionality and services as they are developed.
Requirements
Bachelor's degree in Computer Science or equivalent work experience in front-end development.
3+ years of experience with JavaScript Frameworks/Libraries like jQuery, Angular, or Bootstrap
Knowledge of enterprise level development strategies
Experience with ASP.NET MVC
Experience with services - ASP.NET Web API
Experience working in an Agile development environment
Integration with data stores
Strong analytical and problem-solving skills
Candidate must be able to work independently with little or no supervision
Candidate must have excellent written and verbal communication skills
Must be authorized to work lawfully in the United States
We will not sponsor applicants for work visas