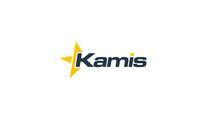 Description
The senior design will on a typical day: mentor and train engineering staff, build strong customer relationships by providing solutions to support customer needs, design and develop world class forgings and the tools to manufacture those forgings, maintain exceptional engineering standards in support of customer requirements, and use proven continuous improvement tools to increase stakeholder value.
Summary of essential job functions:
Design forgings and tooling as needed using SolidWorks, creating both 3D models and 2D drawings to aid in sales process, forging design, and manufacture of product.
Review and improve design of tooling & forging parameters using forging simulation software.
Design optimal manufacturing processes to support sales growth and operational objectives of the business until.
Maintains engineering dataset integrity throughout the entire part life cycle.
Work closely with a cross functional team to insure compliance with all regulatory requirements.
Ensure technical oversight to manufacturing processing to improve outcomes on new and existing products.
Guarantee design requirements are met through rigorous application of engineering design practices to make certain product within the manufacturing value stream or at customer meets the stringent requirements outlined in the design intent.
Requirements
Proficient in CAD/Modeling software, (SolidWorks preferred) & Forging Simulation software
(DEFORM preferred), MS Dynamics AX, MS Office: Outlook, Excel, Word, PowerPoint,
Experienced in with, finite element modeling, GD&T, 6S, Kaizen, Process & Value Stream
Mapping, AS9100 & ISO9001.
BS Engineering (Mechanical, Aerospace or Material preferred), and/or a minimum of 5 years
experience in the forging field, with aerospace forging experience preferred.