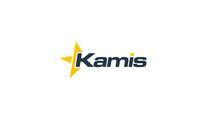 Description
Kamis is seeking a Database Report Developer with Database Developer skills, who has exceptional knowledge, experience and a passion for innovative thinking and creative solutions. The ideal candidate will thrive in a work environment that requires teamwork, continual process improvement, cross-discipline collaboration and open communication. This individual excels at providing comprehensive analysis of data manipulation, as well as forward looking design and development of reports. environment. The candidate will also have extensive experience with SQL Server, T-SQL, and a sound knowledge of both SQL Server tools as well as an in-depth understanding of Reporting Development Environments and platforms. A thorough understanding of the software development life-cycle is a must.
To be considered for this role you must have extensive experience in RDBMS systems, with a focus on SQL Server.
PRIMARY RESPONSIBILITIES:
Writes, refines, and optimizes code for maximum performance, reliability, and maintainability
Translates business requirements into optimized reports and dashlets using both T-SQL and Jaspersoft Development Suite
Ability to reverse-engineer legacy code at times, improving and refining older T-SQL using newer and more efficient techniques and approaches, for both procedural code as well as reports
Participates in integrating reports, dashlets, and other JRXML into an established SaaS product and architecture
Creates documentation for both new and existing code and reports
PREFERRED SKILLS:
Jaspersoft Studio expertise, including development & Server
Advanced SQL Server knowledge, which might include Service Broker, Resource Governor, Temporal Tables or SQL Server 2016 features such as Query Store
A Bachelor's degree or higher in Computer Science or a related field, or equivalent functional experience in the area. 5+ years experience of database development and/or reporting expertise.
Requirements
3+ years working as a database engineer or related role
Reporting experience a must, with a product such as Jaspersoft, SSRS, or Tableau
Working level T-SQL experience, including query tuning and optimization
Experience with reporting platforms, and the ability to translate business needs into functional and efficient T-SQL driven reports
SQL Server Administration experience is a plus
ETL experience is also a plus
Intimate knowledge of SSMS, and working knowledge of the other MS SQL Server Tools
Ability to work with differing workflows, including agile, to quickly respond to a variety of business needs
Jaspersoft Studio expertise, including development & Server
Advanced SQL Server knowledge, which might include Service Broker, Resource Governor, Temporal Tables or SQL Server 2016 features such as Query Store