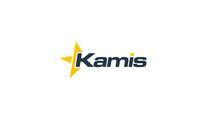 Financial Analyst (Managed Governance Services)
Description
*This is a 6 month temp to hire opportunity for an existing client in McLean, VA.
Description: The Financial Management (FM) Managed Governance Services (MGS) Analyst provides vendor financial management governance support services, support for MGS Contract Set-Up (On-boarding) Services, and various defined Operational Support Services as defined in the client MGS Service Catalog.
Overall Responsibilities: 
Prepare and deliver analyses and reports to meet the needs of client
Provide input and insight into opportunities for MGS process optimization and continuous improvement
Perform Invoice Verification and reconciliation including Resource Unit, ARC/RRC, etc.
Identify applicable credits and confirm assessment in invoices
Initiate, maintain and report financial demand and consumption data and reporting
Support deep dive invoice auditing
Support development and maintenance of Service Provider and MGS financial dashboards and reports
Provide inputs to corporate financial Vendor Management forecasting and contract change requirements
Ad hoc analysis; financial modeling; what-if scenarios; pivot tables; forecasting; analysis and trends; benchmarking
Perform or assist with VMO financial management responsibilities such as auditing vendor/service provider invoices and tracking invoice payments
Ensure currency and accuracy of all contract financial-related data and supporting artifacts
Maintain relevant contract financial management data in the governance tool and/or library, as appropriate
Participate in various managed contract operational and governance meetings
Coordinates with relevant business areas (e.g. Procurement, Legal, IT, etc.) for governance related matters
Support executive summary reporting
Risk and Issue reporting
Work Products:
Prepare and deliver financial analyses, dashboards and reports to meet the needs of client
Tool Access:
(Client Proprietary Governance Tool)
Service Provider systems and governance tool(s)
Qualifications: 
Bachelor's Degree in Business or Finance
+/- 3-5 years' experience - Finance & Accounting, Invoicing, Business/Financial Reporting
Strong Excel Skills: Spreadsheets, Pivot Tables, Charting
Skills Requirements: 
Excellent communication and presentation skills, both written and verbal
Able to work independently in a fast paced environment
Exceptional interpersonal and client skills, with a demonstrated attention to detail and ability to gain the confidence and respect of the customer
Experienced in business process outsourcing (BPO) or IT outsourcing (ITO) operations a plus
Experience in developing statements of work, financials, and service levels for sourcing relationships a plus