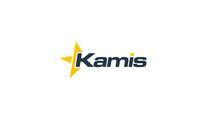 Web/PHP Developer w/ Security+
Description
Position open on a Navy Contract for a Web/PHP Developer.
Candidates must be "clearable," i.e. able to pass a thorough federal background check to receive a Secret Security Clearance.
An active, interim or expired clearance is desired.
The Web Developer will work in a full lifecycle environment including requirements definition, design, code development, testing, troubleshooting, system security, and documentation for various web portals.

The Developer will have direct customer interface and communication to develop and present requirements, designs, and demonstrations/training on new applications.
The Developer must have experience with a relational database system, ideally SQL Server.
Requirements
Bachelor's degree in Computer Science or other technical field and 4+ years of job-related experience or equivalent.
Demonstrated working knowledge and experience in programming languages, databases and web servers, hardware configurations and integrated software applications.
Candidates must have experience with PHP and SQL Server. Additional web experience with technologies such as C, C++, .NET, JAVA, jQuery, SQL, CSS, HTML5, XHTML, XML, Access, Oracle, Windows Server, Windows, Apache, and IIS is a plus.
Excellent communications and analytical skills

Military experience desired, whether enlisted or as a contractor.
Candidates must be able to pass a federal background check to obtain a Secret Security Clearance.
Candidates with a Security+ will be given top priority. Candidates w/o a Security+ will be required to become certified before starting in this position.
Benefits
Direct, permanent position. Salary is in the market range, based on experience. Full benefits.