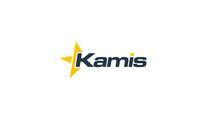 Software Engineer, Bioinformatics or Pharma
Description
Seeking an experienced front end and back end engineer with Bioinformatics, Biotechnology or Pharma experience. Excellent opportunity for a local candidate to work in Gaithersburg, MD.
The primary role is more of an engineering one that will modify, maintain and load data into tools they are using for managing clinical and molecular data. The successful people we've had in this role before have multiple years of experience as engineers and have worked on projects in the biopharma space. Candidate will be responsible for front-end development and platform integration.

Job Description: Bioinformatics and Software Engineer
Develop, enhance and integrate custom and open-source software applications to support drug discovery, clinical trial data management, proteomics and molecular assays. Design databases and develop algorithms for processing, analyzing and displaying laboratory and clinical information. Work with scientists and technical teams to move research software into robust production environments.
Technical Requirements
Programming in Python/Django, experience with Tastypie and REST concepts a plus.
Writing JavaScript; Experience with any of the following a plus: AngularJS, D3.js, jQuery.
Developing in a major database management system; PostgreSQL a plus.
Experience with open-source bioinformatic tools such as LabKey and Galaxy desired.
Proficient working in a Linux environment; Experience with Vagrant and/or Puppet a plus.
Experience with docker and/or singularity a plus
Experience with Perl a plus
Databases: Oracle, MS SQL Server, Postgres ← they should be comfortable with multiple databases and have experience with at least one of those IMHO.