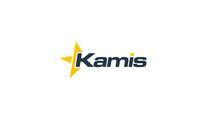 Description
Provide comprehensive support in areas of production-ready medical device manufacturing.
Develops and coordinate product assurance program to prevent defects in manufacturing.
Evaluate, suggest and execute compliance of QMS to requirements from customer and regulatory organization
Actively participate in developing and maintaining the quality plans and inspection systems that ensure that all components, assemblies, or finished products meet the established quality requirements.
Monitor outgoing product quality levels via review of non-conforming reports, CAPAs, and complaint records.
Drives the identification and elimination of risks that could impact the achievement of first-time quality.
Resolve internal, supplier and customer quality issues and provide technical assistance for products.
Skillfully utilizes problem-solving tools to analyze and identify root cause and to implement corrective actions.
Makes decisions and proposes solutions based on calculated risks identified through data analysis.
Implement approved changes using sound quality engineering principles and thoroughly document them in compliance with FDA, ISO 13485, and Corporate Policies.
Assist Regulatory Affairs and Engineering personnel in new product/process design to assure adequate control procedures are established.
Conduct and complete internal, supplier, customer and regulatory organizations audits
Assist with protocol and implement process validation procedures per QSR and international guidelines.
Perform risk assessment activities to identify product quality or compliance risks and lead efforts to mitigate those risks.
Works effectively with colleagues in cross-functional or departmental team projects.
Coordinate activities through the Quality Engineering Manager and report regularly on the progress of activities.
Participate in meeting departmental goals and objectives.
Mentor or Supervise Quality Technicians.
Requirements
Bachelor's degree in an engineering, manufacturing, or business discipline.
8+ years quality assurance experience in a GMP environment or highly regulated industry with Bachelors.
5+ years of quality assurance experience with Master's Degree.
Proven management track record with 40+ employee department
Working knowledge of Quality System Regulation, ISO 13485, and FDA regulations.
Work with other departments on Continuous Improvement Projects as team member and leader.
Effective verbal and written communication, analytical, influencing, and interpersonal skills.
Experience working in a team environment.
Demonstrated working knowledge of process validation, statistical methods, risk management.
Must be able to communicate at all levels and across company lines effectively.
ASQ certification preferred.
Six-Sigma greenbelt or black belt certification.