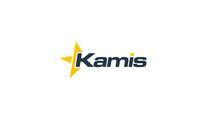 Jr. IT Specialist (Helpdesk/Desktop Support)
Description
MD-based Consulting company in search of Jr. IT Specialist to serve in a Helpdesk/Desktop Support role at client site(s) in Montgomery County, MD. Candidates will be assigned to a primary location, but must have a car and valid driver's license with ability to travel to other sites in Montgomery County when needed.
This is a direct/permanent position. The hiring process will include a thorough background check.
The ideal candidate will have experience working in a customer-facing position and will have strong customer service & presentation skills.
Requirements
The Jr IT Specialist requires experience with Active Directory, the Microsoft platform, iOS/mobile/handheld, Google Apps, Backup/Disaster Recovery, Help Desk ticketing systems and an understanding of current Cloud strategies.
A+, Net+ and/or other IT Certifications highly desired.
Benefits
The salary is expected to be in the 35-45K range + benefits.