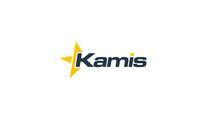 Description
Back-end Java Developer: This role is for a strong back-end developer with experience building complex software with large data sets, high volume and rapidly moving parts, e.g. real-time trading systems, games, etc. Candidates must have experience with multi-threading.
Requirements
Government contract in the Ft. Lauderdale area. Candidates must be US Citizens able to work 100% onsite. A security clearance is not required, but prior government experience is a plus. All candidates should expect a background/reference check. Pay is hourly, W2 or 1099, in the market range, based on experience.
Benefits
Contract duration is expected to be 6-12 months with possibility of extension. No travel or relocation expenses will be provided, but non-local candidates will be considered if you (a) have a history of traveling to projects and/or (b) have friends/family in South FL.