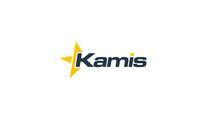 OpenShift Software Engineer - Remote/Travel
Description
Kamis is searching for an independent consultant to support OpenShift project delivery to enterprise clients for the professional services organization of a large and respected company.
Candidates should be independent consultants that live near a major airport. Clients sites are within the United States. The consultant will be based remotely and traveling to the sites as needed.
Senior Software Engineer to join an OpenShift engineering team. In this role, you will be responsible for the creation and maintenance of the build, test, and release toolchain. Package, run automated tests, and promote artifacts throughout the internal, upstream, and partner ecosystem software development life cycles.
Primary job responsibilities
• Design, develop, troubleshoot, and debug software for enhancements and new offerings
• Develop software primarily for an OpenShift team responsible for routing and DNS services
• Perform bug fixes and track upstream development for the OpenShift offering
Requirements
Required skills:
• Hands-on OpenShift experience
• Solid Linux experience, including administration of a single machine and container creation and use
• Solid experience with programming in a Unix environment
• 5-10+ years of programming experience
• Experience working on a large, complex, deployed software offering
• Software design and architectural experience
• Experience working with agile methodologies
• Experience working with source control and bug tracking
Desired skills:
• Experience with at least one major cloud provider, ideally Amazon Web Services (AWS)
• Experience with a container orchestration technology, ideally Kubernetes
• Experience with networking and Internet technologies like TCP/IP, DNS, HTTP and associated protocols, and L4 and L7 load balancing solutions
• Familiarity with other high-level protocols
• Experience with Go
• Knowledge of Git and Jira or Bugzilla
• Experience working with the Kubernetes upstream (and a commit history there)
• Contributions to open source projects in the HTTP (server, proxy, or client), ipfailover, container, or DNS (server or client) space
• General open source contribution history
Benefits
Hourly rate in the $100 - 200/hour range dependent on overall background and specific experience on OpenShift project(s).