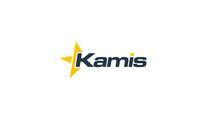 Description
We are looking for a senior UI developer to work on an established team supporting enterprise projects. The UI team primarily supports large-scale internet applications.

Responsibilities: hands-on UI development, participating in UI architecture and governance, participating in defining standards, performing code reviews, mentoring junior developers.
Requirements
REQUIREMENTS
Experience designing web/mobile applications and responsive web interfaces.
Understanding of HCI/usability principles.
Strong ability to write reusable code and design scalable solutions.
Passionate about software development and delivering high quality applications. Enjoys leading more junior developers.
Must possess excellent communication, problem solving and analytical skills.
Ability to balance multiple assignments in a fast-paced environment.
QUALIFICATIONS
10 years of experience in UI software development.
Mastery of Javascript, CSS and preprocessors (e.g. SASS).
Experience with data-binding frameworks such as Knockout or React.
Experience consuming HTTP/REST services.
Familiarity with common debugging tools (e.g. Chrome Developer Tools, others.)
Experience with standard CM processes and procedures.
Exposure to Agile application development and Scrum.
Benefits
This is a contract-to-hire position. The salary upon conversion is expected to be in the 120-135K range + benefits with equivalent compensation during the contract period. Candidates slightly above or below that range will be considered.