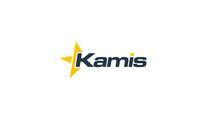 Description
Database Manager
We are searching for a Database Manager for an organization based in Washington DC.
The Database Manager will take a leading role in the creation of a new Jura accreditation database. The environment currently includes iMIS and Microsoft Dynamics SL.
Responsibilities:
Maintain and manage the organization's databases on various platforms (including accreditation system, financial database and website).
Maintain accuracy and integrity of data quality through various data updating procedures including syncing relevant data between databases.
Responsible for developing training materials for internal and external users. Training includes webinars, written instructions or in-person training.
Collaborate with the accreditation to develop routine review and audit of data before and after various key accreditation activities.
Compile and generate reports based on requests for data sets which might require some codes and scripts generation.
Requirements
Required/Desired Skills:
BS in CS, IT or other technical discipline is highly desired. Master's Degree and/or relevant technical certifications preferred.
Thorough experience with a variety of database technologies, including an understanding of concepts associated with database development and administration.
Jura experience highly desired, especially implementation experience.
Experience working in a Non-profit and/or Association environment is highly desired.
Benefits
Full-time, permanent position with salary and benefits. Salary based on experience.