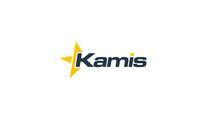 Network Engineer (mid-level, Microsoft)
Description
This is a full time, direct hire opportunity with an established company with an offices in Virginia. Since this is mainly a 100% REMOTE position we are searching for Richmond area talent willing to occassionaly be on-site in Newport News. The company has over 600 employees and this will be supporting around 250 office employees.
We are looking for an experienced professional with at least 3 years paid experience. Strong Microsoft administration skills, will be supporting both desktops and servers.
This is NOT a senior level position. The salary is up to $76,500 + full benefits based on experience.
NETWORK INFRASTRUCTURE AND CLOUD ENGINEER
DUTIES AND RESPONSIBILITIES
Assist in the architecture of new secure Cisco/Meraki WAN to replace existing MPLS network using state-of-the-art secure network services.
Contribute to plan to modernize, upgrade and migrate major systems and applications from on-premise data centers to co-locations and cloud based service locations.
Install configure/test/maintain enterprise software in Microsoft Server environment.
Configure test and maintain, Active Directory, Exchange, File and Print Servers.
Configure maintain, troubleshoot, install, configure and test and maintain configurations for all network devices and infrastructure including routers, switches, firewalls, packet filters and security devices.
Evaluate and maintain network hardware and software architecture requirements and capabilities, and make recommendations and contribute to changes and updates as required.
Manage and optimize performance, backup and recovery systems.
Maintain systems and network access controls and security.
Monitor and maintain network stability, collect and analyze network and memory utilization, and install and test software upgrades.
Coordinate third-party maintenance for network hardware, software and telecommunications services.
Prepare and maintain documentation of network architecture and configuration diagrams.
EDUCATION, CERTIFICATIONS AND/OR EXPERIENCE
A Bachelor of Science degree in Computer Science, Information Systems, Networking, Systems Administration, Engineering, Telecommunications, or other related scientific or technical discipline or Certifications and/or work experience equivalent.
Experience: 3+ years in a position responsible for network troubleshooting, maintenance and planning.
Microsoft MCSE Certifications
Cisco/Meraki
Juniper or Cisco certfications a plus
Experience with Meraki content gateway
Experience with MS Exchange Server Management
Experience with Active Directory
LANGUAGE SKILLS
Strong verbal and written communication skills
Benefits
Salary is up to $76,500. Excellent benefits.