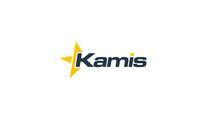 Description
2nd Shift Position
Responsible for the qualification and mechanical approval of new injection molds.
Develops set-up procedures and documentation for molding set-up personnel to ensure all quality requirements are exceeded.
Foster good molding practices and assist in training set-up personnel.
Requirements
Experience in injection molding
Understanding of how all the steps of a process relate to each other. .
Able to closely inspect finished products and ensure they meet company quality standards.
Posses observational skills to notice even the smallest discrepancies in the functioning of equipment. Use deductive reasoning to figure out the cause of a discrepancy.
Able to keep equipment and quality testing documenation organized.