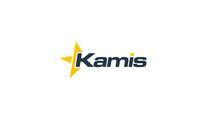 Customer Support for Mobile Devices - Day (7am-3pm) or Evening (3pm-11pm)
Description
Customer Support Specialist for Mobile Devices
This is a six month contract assignment in Fairfax, VA. It will begin around end of February and go for six months.
We are looking for up to three additional reliable, detail oriented individuals. Please read the entire job description before applying.
We have filled the night shift and one evening shift. Available are two day shift (7am-3pm) and one evening (3pm-11pm). Work week will either be Sunday through Thursday, or Tuesday through Saturday. You must be able to work one of these schedules.
Overview
In the performance of their respective tasks and duties all employees/contractors are expected to conform to the following:
• Perform quality work within deadlines with or without direct supervision.
• Interact professionally with other employees, customers and suppliers.
• Work effectively as a team contributor on all assignments.
• Work independently while understanding the necessity for communicating and coordinating work efforts with other employees and organizations.
Position
Perform activities associated with support, implementation and integration of mobile computer devices in mission critical response operations environment. Candidate must be capable of installing stand-alone mobile computer devices into a networked environment. Also, provide on-going support efforts augmenting large and very large LAN/WAN projects.
Responsibilities/Duties/Functions/Tasks
Mobile computer devices and workstation: unbox equipment; check inventory; set up/power on; set up default configuration; install hardware; deploy equipment.
Connect; test configuration; run diagnostics
Configure devices for network
Install updates and scripts
Dock, upload data and test
Run diagnostics, troubleshoot, repair and test computer equipment/devices
Act as the first level support for customer technology problems and identify root causes, resolve, and monitor technology support requests in a timely, effective, and professional manner
Properly escalate and document unresolved queries to the next level of support
Regularly maintain internal service ticket and time entry information
Qualifications
Some college or equivalent experience; technical coursework
Previous position with customer service experience
Entry level with some prior experience providing technical support and customer service in a business environment
Android and Windows 7 knowledge
Knowledge of networks and computer systems
Excellent oral and written communications skills with customers and peers; tactful and effective customer communications
Strong team player
Ability and willingness to evaluate and learn new technologies and apply them effectively
Special Position Requirements
United States citizenship and Permanent Resident restrictions apply
Must be able to pass security background check
Work Requirements
Must be able to sit and focus on task for long periods of time, often with distractions. Must have fine motor skills to operate keyboard, mouse. Must be fluent and communicate easily using English language. Local travel may be required (vehicle will be provided) as well as extended customer on-site work.