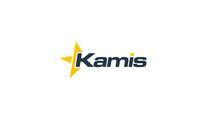 IT Service Desk Project Manager
Description
IT Service Project Manager is responsible for the coordination of end-user hardware and software deployments and software customization requests. This position oversees the technology support services for both internal and external users of Corporation's technology resources, the frontline of customer support (help desk) for corporate information systems, and may also contribute to problem resolution by giving in-person, hands-on support to end users. Responsibility includes, but is not limited to: managing internal and external IT support staff; developing and maintaining procedures related to monitoring, tracking, and coordination of service and support activity; managing equipment inventories; and, overseeing the development of end user guides, tips and training materials, and managing IT budgets and accounts payable. The Manager will assist the CIO in implementing and supporting the Corporation's technology platforms to meet the goals of the Corporation.
Requirements
QUALIFICATIONS
A Bachelor's degree in Management Information Systems, Computer Science, Business or related field, with a minimum of 5-7 years professional experience in technology support operations, including experience troubleshooting and supporting computer applications and operating systems; and, at least 3-5 years' experience supervising technical support staff; or any equivalent combination of training, education and experience which provides the following knowledge, abilities and skills.
Experience troubleshooting both hardware and Microsoft operating systems.
Demonstrated knowledge of Microsoft Office applications (Outlook, Word, Excel, PowerPoint and Access).
Strong knowledge of Internet Explorer and Microsoft SharePoint.
Strong knowledge of Windows XP and Windows 7.
Experience supervising staff and/or consultants.
Excellent analytical, written and verbal communications skills including the ability to effectively communicate technical information to non-technical users.
Demonstrated project management skills and multi-tasking abilities.
Excellent customer-service skills required (VERY IMPORTANT).
Benefits
Salary range is based on experience but should fall in the $100-110 K range plus benefits.