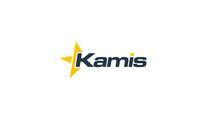 Description
Java Developer
Direct/permanent position open in the Towson area for Java programmer to work on high-use, mission critical web applications.
The Developer will help to create and implement technical systems using Java on Unix/Linux following the Agile methodology. The position will be working on large, distributed teams in a Fortune 1000 environment. The Developer will be expected to contribute meaningful code and work with various QA, Product and Business teams to advance the overall goal of providing best-in-class products and services.
Requirements
The position requires hands-on Java development experience including application of JVM fundamentals and Java best practices. The ideal candidate will have demonstrated experience with JAX-RS / RESTful API design, various frameworks, build tools and collaboration/version control tools. Candidates should have familiarity with Continuous Delivery and other Cloud/DevOps concepts. The Developer should also have an understanding of systems design and basic networking knowledge such as general systems architecture, storage, security and IO subsystems.
Benefits
Position is direct/permanent with salary + benefits. Salary is in the market range, based on experience. All candidates should submit a bid for desired salary range and will be compared to other candidates accordingly.