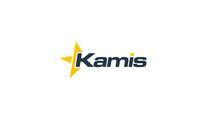 Senior Manufacturing Engineer
Description
Manufacturing Engineer needed to join a growing team in support of manufacturing critical rotating components for jet engines.
This position will be responsible for performing general engineering tasks that optimize processing capabilities of the facility through process development and verification. The Manufacturing Engineer will analyze process flow, developing performance enhancements and monitoring production results.
The ME responsibilities will include the development and improvement of production processes, production techniques, and research, deploy any special tooling or fixtures required for the job, work instructions and process planning including detailed documentation. The Manufacturing Engineer is also expected to :
create and / or improve on systems that optimize the efficiency of material flow throughout the facility.
Interact with various internal functions to provide manufacturing engineering support for production.
Participate in Root Cause Analysis and implementation of Corrective Actions.
Initiate and lead optimization projects to improve quality outcomes, reduce production costs, and shorten cycle time.
Build trust and confidence with customers to resolve engineering, manufacturing, and quality issues.
Requirements
REQUIREMENTS
Manufacturing Engineer experience within the Aerospace industry
Bachelor's Degree in Mechanical Engineering or similar.
Local candidates only; No relocation assistance available
Desire for practical and tangible 'hands-on' work in a manufacturing environment.
Knowledge/experience in the machining of nickel and titanium based alloys preferred (i.e. milling, turning, broaching, and special processes)
Demonstrated record or desire of same for the self-directed management of multiple tasks in a high-tempo manufacturing environment.
An indefatigable commitment to overcome challenges in order to resolve issues and accomplish both company and personal objectives
Must possess excellent skills in blueprint reading and interpretation, have the ability to understand customer requirements and specifications.
Must have the ability to work with CAD Systems such as Solidworks, NX 7.5 and above, Microsoft Office to generate work instructions / process sheets.
Desired Skills:
Lean
Continuous Improvement
Process Engineering
New Product Introduction
Airfoil manufacturing
Rotating Component manufacturi