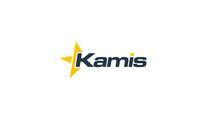 Description
We are looking for an experienced Senior Buyer who will coordinate the procurement and distribution of materials, parts, equipment, and supplies for the organization.
Responsibilities
Coordinates all activities related to procurement of a commodity beginning with intent to purchase through delivery.
Analyzes the requirements of the commodity, including preliminary specifications, preferred supplier, and date commodity is needed.
Solicits and evaluates proposals for the requested commodity.
Investigates and/or interviews potential suppliers to determine if they meet the specified requirements.
Evaluates the most appropriate supplier to be used for various purchased items and advises team members and/or management on the appropriate supplier to be used.
Negotiates the lowest possible cost for the commodity balanced against the optimum quality and schedule needs.
Implements purchase contracts (ie Purchase orders, etc) that comply with company and government regulations.
Assures that the commodity is delivered on schedule, at the negotiated price, and meets the quality standards of the company. Drives On Time delivery above 95% overall from all key suppliers.
Maintains timely control of orders, amendments, shipping notices, and other documents to assure accurate retention of records and compliance with all department procedures and goals.
Requirements
Qualifications
At least 8 years of procurement experience, in a manufacturing environment
4 year degree a plus
Ability to function well in a fast paced, high pressure environment.
Knowledge of MRP software
Ability to read and interpret documents such as material specifications, operating and maintenance instructions, and procedure manuals, as well as the ability to read and interpret blueprints is highly desirable but not required.
Ability to write routine reports and correspondence and the ability to speak effectively before groups of internal customers or employees of the organization.
Computer skills with inventory software; Order processing systems; Excel Spreadsheet software and MS Word Processing software also desirable.
Negotiations and or contracts experience a plus.
APICS certification a plus