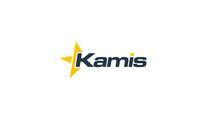 Academic Copy Editor (APA)
Description
Excellent opportunity to work as a Copy Editor in Maryland. This position is metro accessible at the Largo stop and also offers free on-site parking. The is APA style editing.
Functional Expectations: The copy editor's responsibilities are to provide copy editing to original and openly licensed content submitted by subject matter experts, ensure adherence to editorial standards and in-house styles as well as correct use of grammar, punctuation, and spelling; clear up confusing and awkward writing; correct citation errors or omissions; flag questionably original content; and address copyright, permissions, and plagiarism issues.
The copy editor will perform the work in one or more word processing document types (e.g., Microsoft Word, Google Docs) and the Adobe Experience Manager platform, adhering to file naming and other pre-production markup conventions.
Education and Experience
 Bachelor's degree in English, Communications, or related field
 Minimum of five years' experience editing online
 Strong written and verbal communication skills
 Computer skills: MS Word, experience with a web editing tool or equivalent
 Strong attention to detail
 Ability to work independently, efficiently, and within stated deadlines
Preferred Education and Experience
 Master's degree in English, Communications, or related field
 Experience editing academic content
 Editing within Adobe Experience Manager