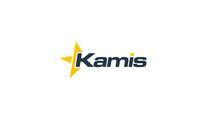 Description
Kamis is searching for candidates for an onsite permanent position in Rockville, MD.

DevOps Engineer
The DevOps Engineer will help drive the transformation to a true DevOps organization by improving upon CI/CD and other automation processes. The Engineer will work with Development, QA and Infrastructure operations to develop best practices and drive change. The Engineer will create, select and maintain tools, configurations and scripts and will be the resource for ensuring proper long-term health of the DevOps organization.
Requirements
Requires a strong background supporting web infrastructure including Windows and Linux environments. The ideal candidate will have experience with various DevOps tools such as Ansible, Chef, Puppet, TFS, Jenkins, TeamCity, BuildMaster, etc and will have the ability to determine which are most suitable for the environment or task at hand. Web experience should include supporting IIS, ASP/ASP.NET, JavaScript and/or other languages/environments. Scripting experience should include Powershell, Ruby, Python and/or shell scripts. Bachelor's or higher in a technical discipline such as CS, EE or Math highly desired. Experience with Splunk and/or ELK is also a big plus.
Benefits
This is a direct/permanent position with a salary in the market range, based on experience, plus great benefits.